How to download CrowPi L OS image
Step1
Download all 4 files into the same folder.

Step2
Select file CrowPi-L_release_20230106v1.3_32bit.zip.001, right click the mouse and select 7-Zip, click Extract to "CrowPi-L_release_20230106v1.3_32bit" . Waiting... There will be a folder name CrowPi-L_release_20230106v1.3_32bit. Enter the folder you will see a image file(15G) appear in the folder.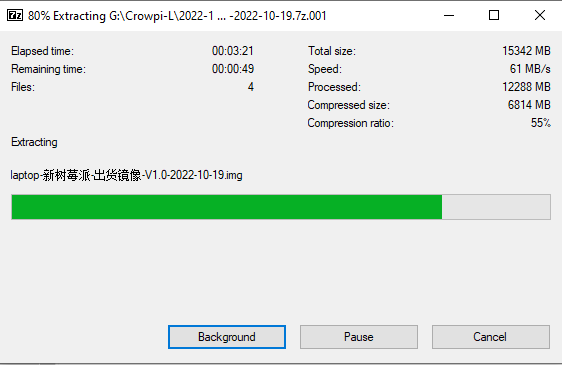 Step3
Flash the image into SD card by balenaEtcher or Win32DiskImager.
Here we use balenaEtcher: Select image file and target, then click 'Flash' to flash the image.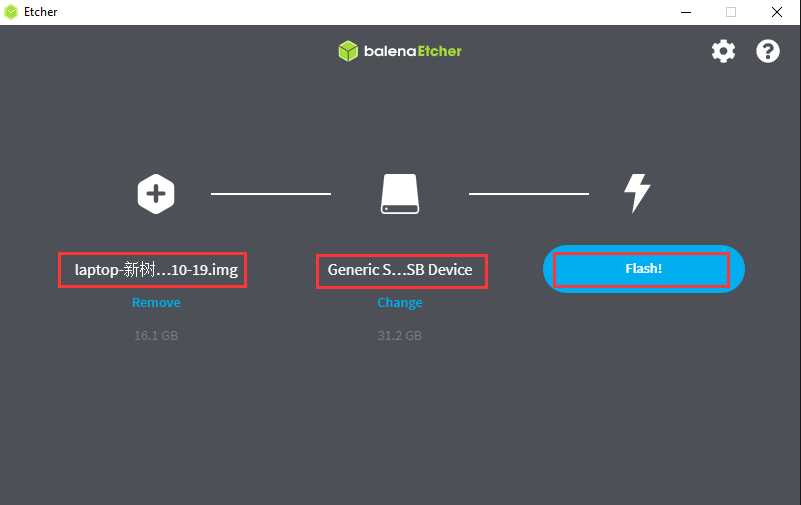 Step4
When the flashing progress is done, insert the card into the TF Adapter Board slot. Please turn the switch to the correct side. Then boot up the CrowPi L.
Step5 Resize the space of CrowPi L iamge partition
If you use a 32GB SD card and open Gparted, you will find that the partition /dev/mmcblk0p2 where the image of CrowPi L is installed is 14.73GB, and the unallocated space is 14.14GB. Therefore, you need to resize /dev/mmcblk0p2, otherwise the system may crash when you download other softwares. The steps are as follows:
1. Start Gparted. The default password is 1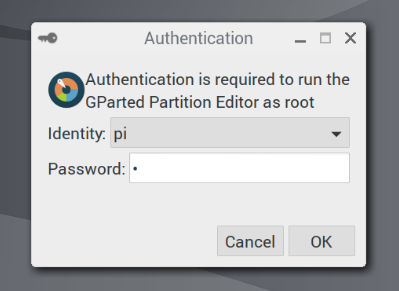 2. Right click/dev/mmcblk0p2 and click Resize
3. Drag the border on the right of the partition to adjust the size of the space. I resized it to 29558 at the maximum. Then click Resize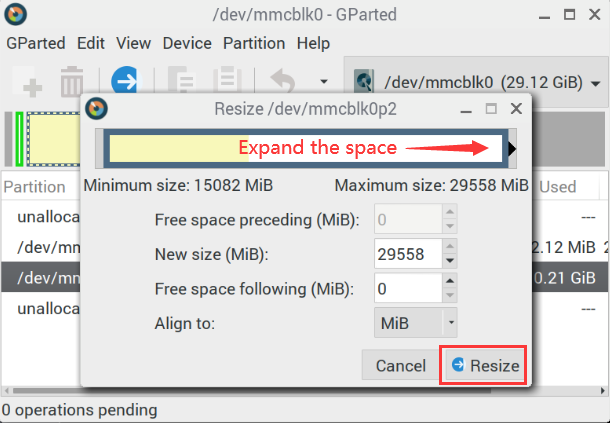 4. Click Apply
5. Completed!